How to Create Instagram Stories GIFs for your Brand
Instagram Stories GIFs are great for adding more brand personality to your Stories. GIFs are also useful for drawing attention to a particular part of an Instagram Story.  When a viewer sees a flashing sticker catch their eye, they are more likely to pay attention.
A large number of GIFs now include call-to-action keywords like "swipe-up," "link in bio," and "sound on" which makes it easier to inform an audience what they should do. There is also a huge selection of illlustrations and popular culture stickers which can be added, which have been created by others. But it is also possible to create your own Instagram Stories GIFs for your brand. It's easier than you might think and it's a great way to increase brand awareness and create consistency with posts.
Here's how you can create Instagram Stories GIFs for your brand:
STEP 1: BECOME A VERIFIED BRAND ON GIPHY
The first thing you will need to do is create a Giphy brand channel and apply to get it verified. Giphy powers all Instagram Stories GIFs and the process is simple enough. Do bear in mind that it can take a couple of weeks to get verification.
If you're a brand with your own content can apply for a brand channel here. If you're an agency creating branded content for a client then you need to make sure that the content is hosted on your client's channel.
Once you have completed the simple sign up process you will see a message confirming that Giphy has received your application. You'll also receive an email.
At this stage you can begin to build your Giphy profile. If you set your account to public, people will be able to search for your brand and see your company details and links to social media profiles.
Your brand account will include an analytics dashboard with all of the key stats to show you how popular your GIFs are, in terms of views. This can help you to measure the impact of your Instagram Stories strategy.
STEP 2: UPLOAD YOUR GIFS
Once Giphy has approved your brand channel and you've created your GIFs it's time to upload them.
For GIFs to appear on Instagram Stories you need to make sure that you upload them as a sticker. If you upload them a regular GIF you will not be able to use them on Instagram Stories.
Giphy also gives the following advice on the technical specs: 
Upload your stickers as GIF files.
Stickers must be exported with at least 20% transparent pixels, no white or opaque color backgrounds.
Size: 500-600px with an even-numbered height and width.
There is no maximum file size, our server will automatically resize the sticker on upload.
RGB color mode is mandatory.
Set to loop Forever upon exporting.
Unlike regular GIFs, GIF stickers are animated GIFs laid on a transparent background. We used Photoshop to create ours:
When creating your GIF stickers you should bear in mind how you want your audience to use them. And don't forget to add descriptive tags. This is how your stickers will show up in searches on Instagram Stories. We recommend you use 10 tags including the name of your brand to ensure people can find them easily!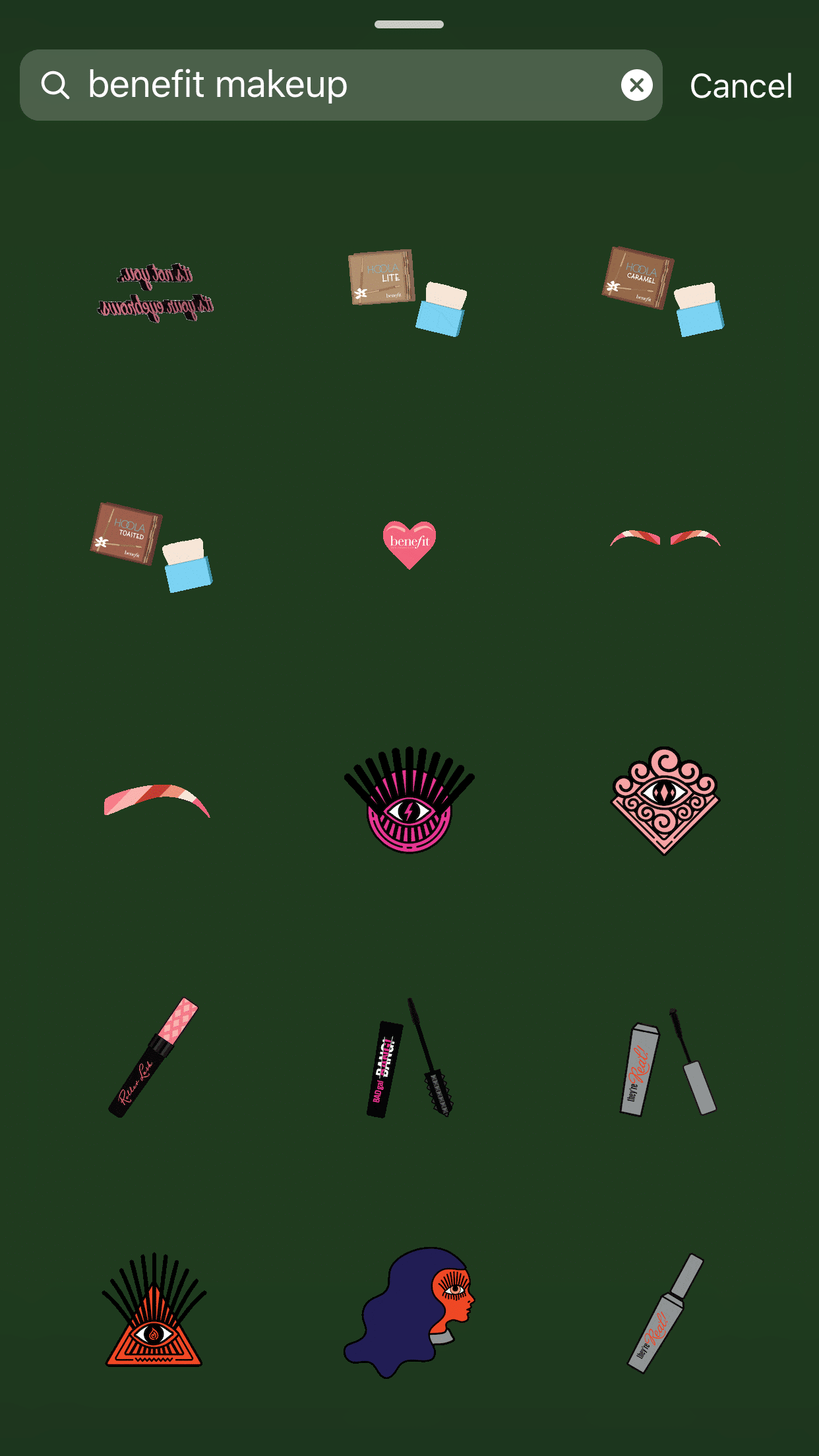 STEP 3: TEST AND USE
As soon as you've uploaded your GIFs people will be able to search them and access them from your profile on Giphy. You will also be able to access them via Instagram Stories – take a photo or video, tap the Sticker button and open the GIF option. You will be able to see your GIF stickers by typing out one or more of the tags that you used.
We'd love to see the Instagram Stories GIFs you've created. Please do share them with us at in the Avocado Social Media Hub Facebook group.
If you want to find out more about creating an effective social media strategy for your brand, Instagram for business and advertising in social media, then check out our upcoming workshop events.
Join the Avocado Social Media Hub
A friendly community for those looking to improve their social media marketing.